The Centennial State is a popular tourist destination because of its beautiful Rocky Mountains, plentiful wildlife, world-renowned restaurants, concert venues, art districts, and more. In fact, in 2021 alone, Colorado saw an incredible 84.2 million visitors, confirming that the secret is officially out: Colorado is an incredible state with endless opportunities for adventure. But what about lodging? It can be overwhelming searching for places to stay for your next adventure, so we've done the hard work for you. Below are the 15 best places to stay in Colorado.
Best Affordable Places to Stay in Colorado
Colorado is a notoriously expensive state, both in terms of the cost of living and for those looking to visit. When you explore the natural beauty of Colorado (arguably one of the most beautiful places in North America), you'll quickly understand why. That said, exploring the Centennial State shouldn't break the bank, and as it turns out, there are many affordable vacation rentals in Colorado. Below is a list of three of the best affordable places to stay in Colorado so that you can enjoy your getaway without hurting your budget.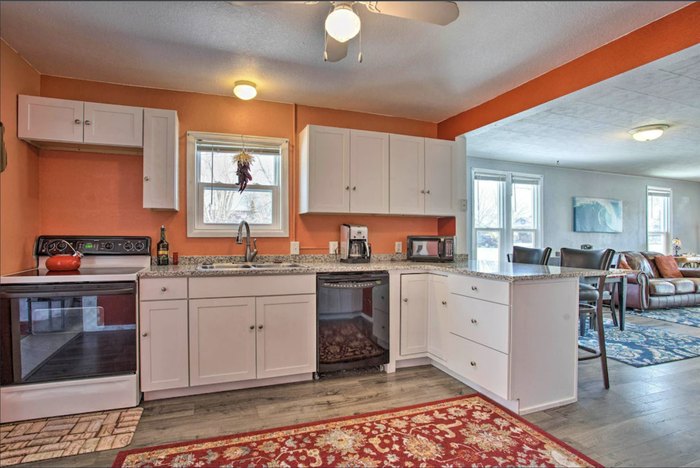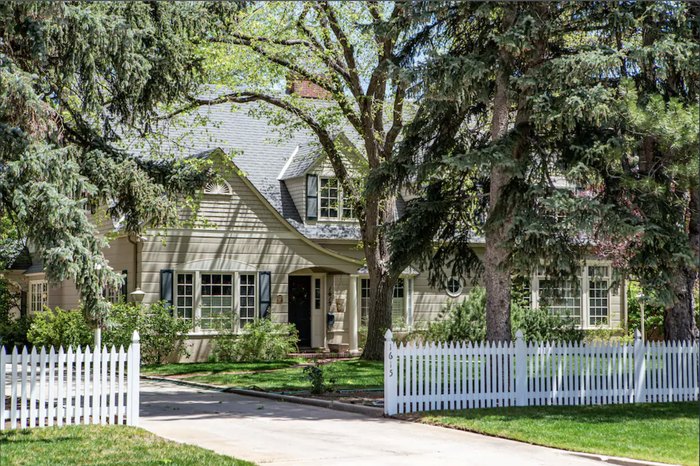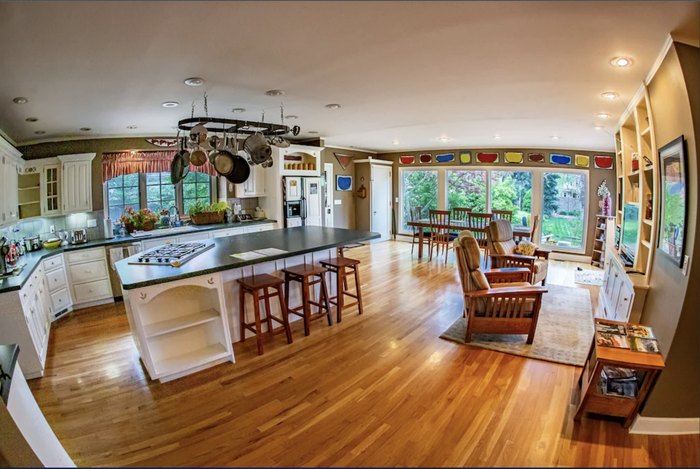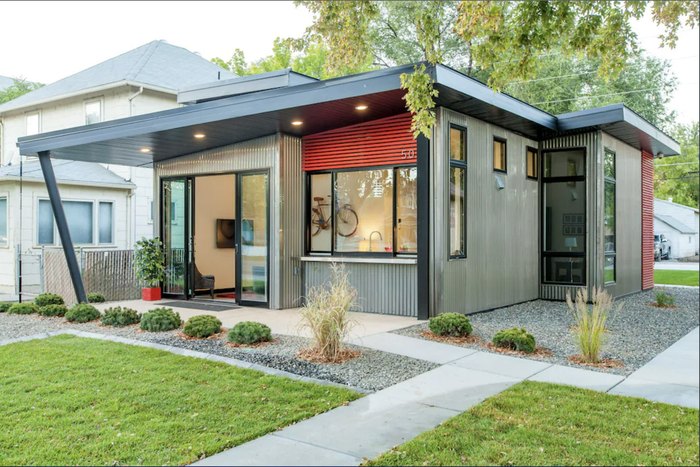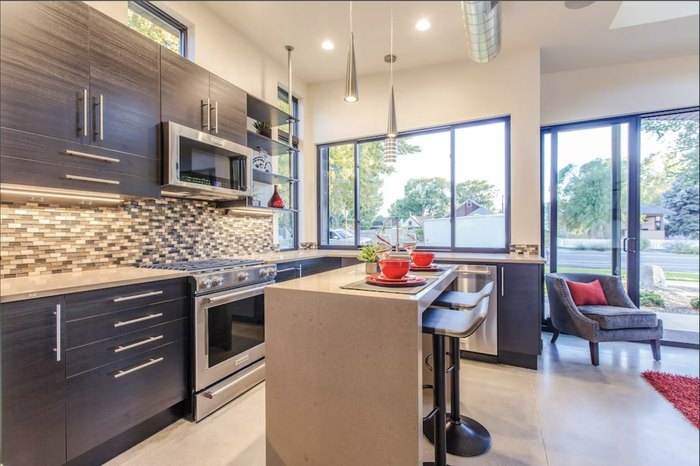 Best Places to Stay in Colorado for Families
Colorado is an amazing state to explore with your family. There are limitless outdoor activities for everyone to enjoy year-round, such as skiing, snowboarding, hiking, rock climbing, kayaking, fly-fishing, snowshoeing, soaking in relaxing natural hot springs, and so much more. No matter how big or small your family is, or your child or children's ages, you're bound to fall in love with all the beauty and adventure Colorado offers. And lodging doesn't have to be a challenge, either. Below, you'll find three of the best vacation rentals in Colorado for families.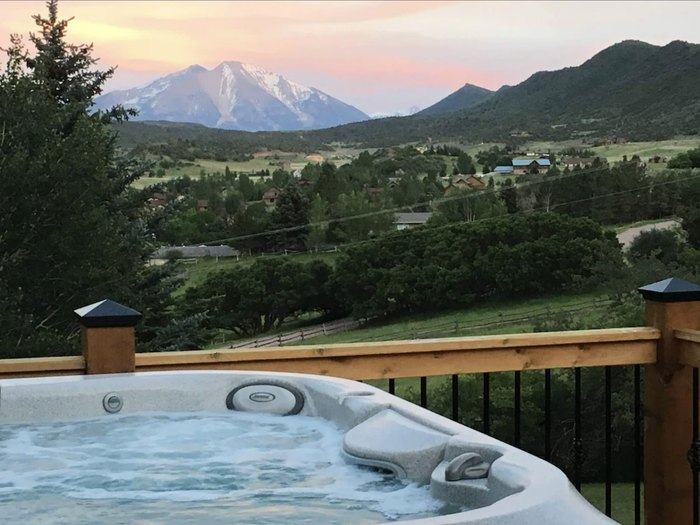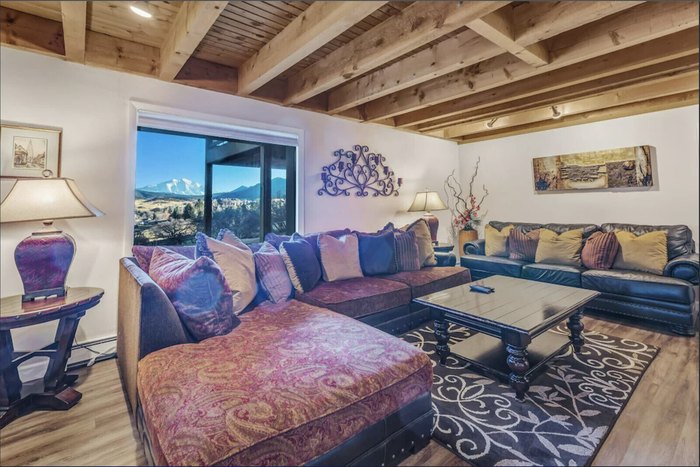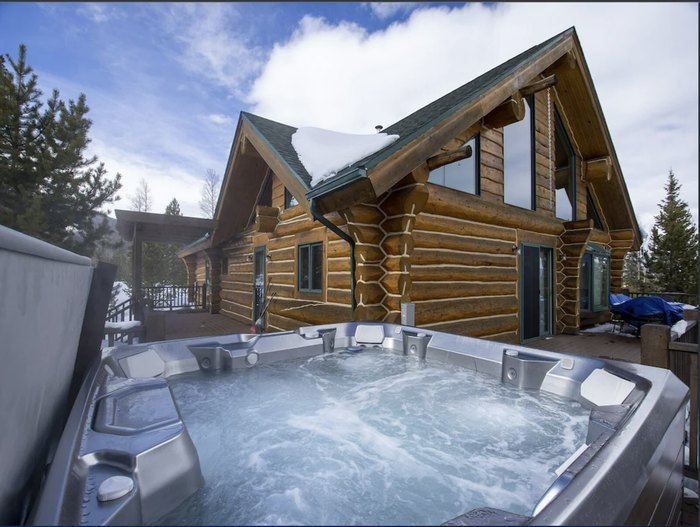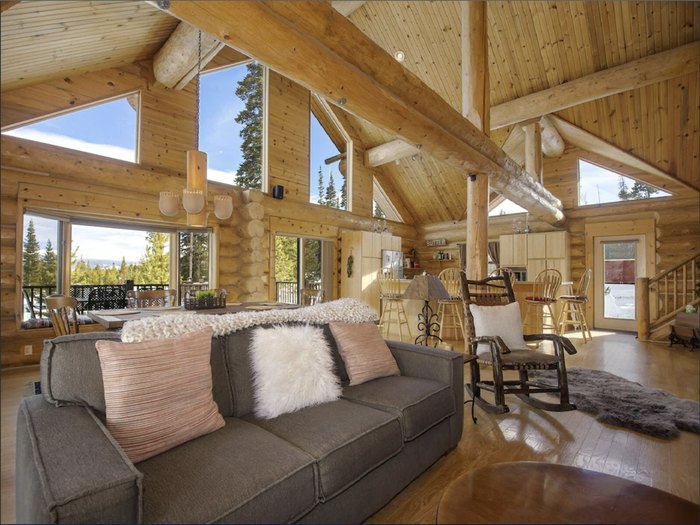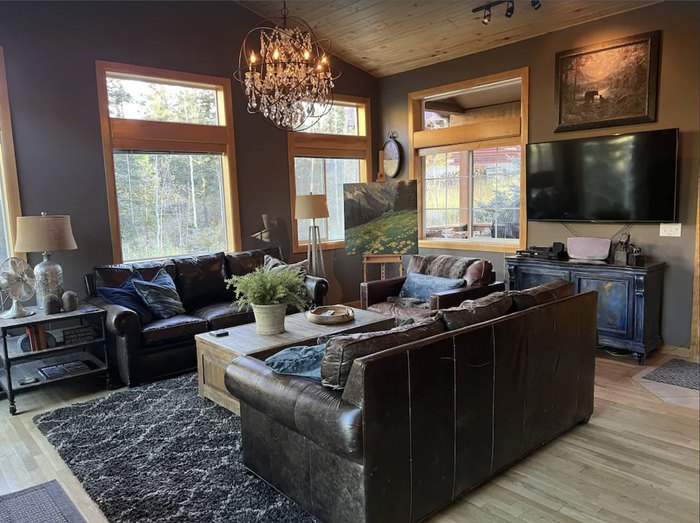 Best Romantic Places to Stay in Colorado for Couples
Whether you're searching for a relaxing getaway with your significant other or a weekend adventure, there are plenty of cozy Colorado hotels and vacation rentals to suit your desires. Below are three equally charming and romantic rental options for those seeking some quality alone time with their partners. Each of these rentals offers its own character and is close to a variety of outdoor recreation, while simultaneously offering the quintessential scenic views visitors and Colorado locals alike adore.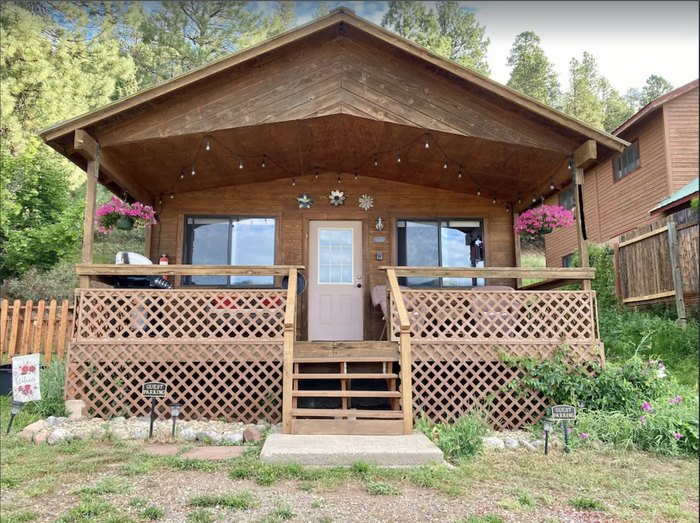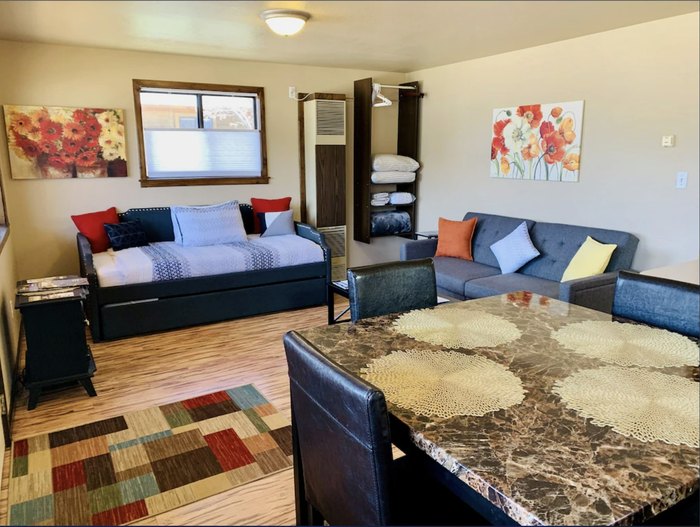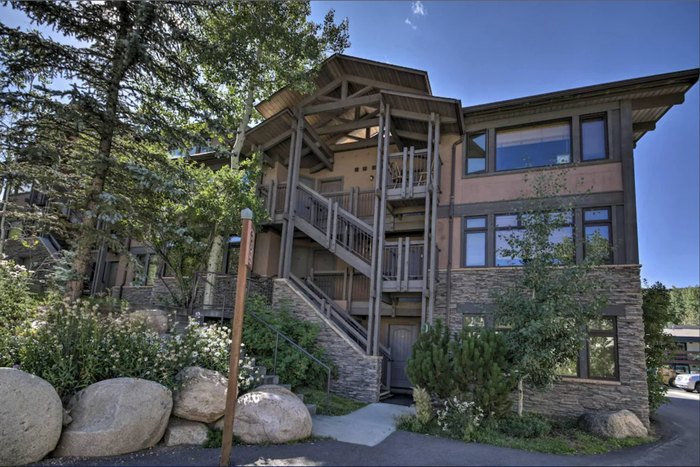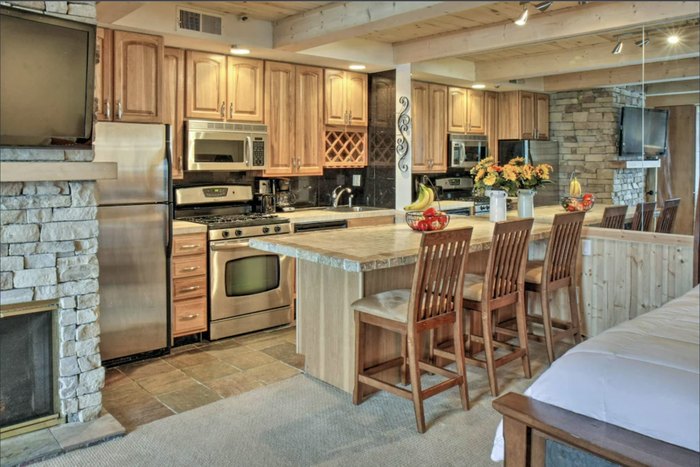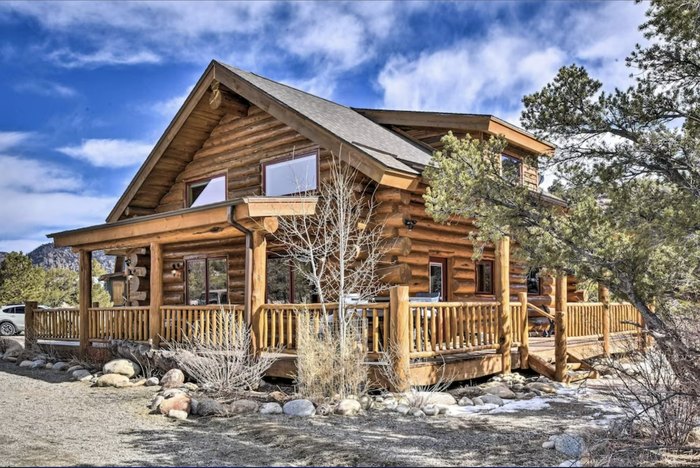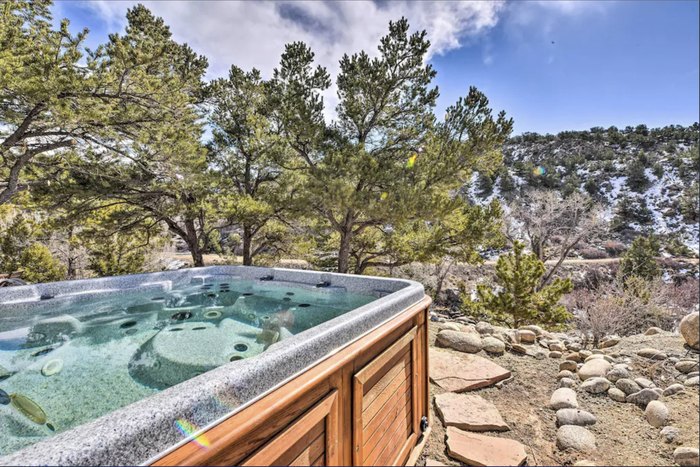 Best Places to Stay in Estes Park
Estes Park is one of Colorado's most beloved gems. If you've never before visited, you are in for a treat. This quaint little mountain town is charming, friendly, and surrounded by the Rocky Mountains' grandeur everywhere you look. It is also the visitors' hub for the nearby Rocky Mountain National Park, a photographer and nature lover's paradise. Estes Park is notorious for its many herds of elk that frequent the town, often walking across the roads and causing traffic jams as they migrate to and from the park. Be sure to watch from a safe distance! These cabins below were hand-selected for their charm, comforts, amenities, and prime locations. So, disconnect from your devices and soak in the peace and quiet of mountain living.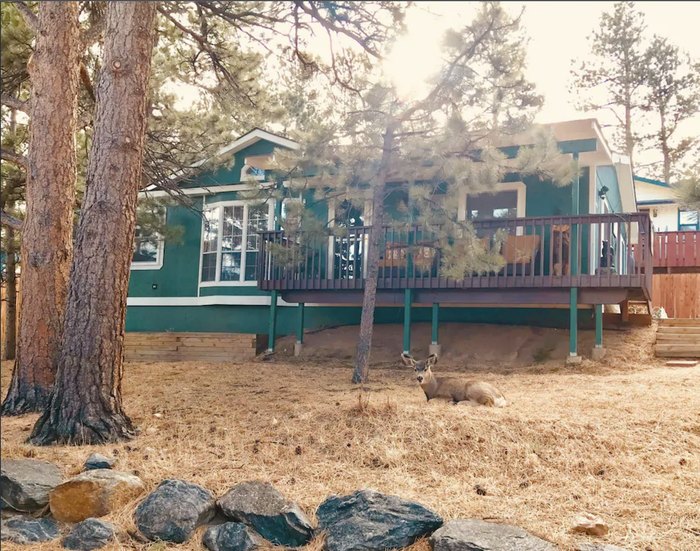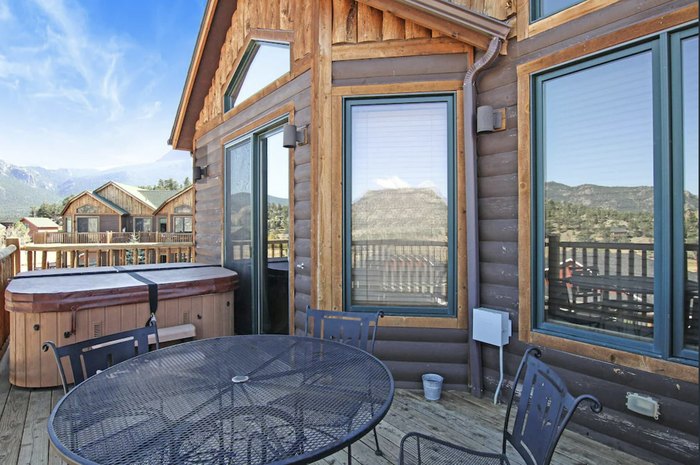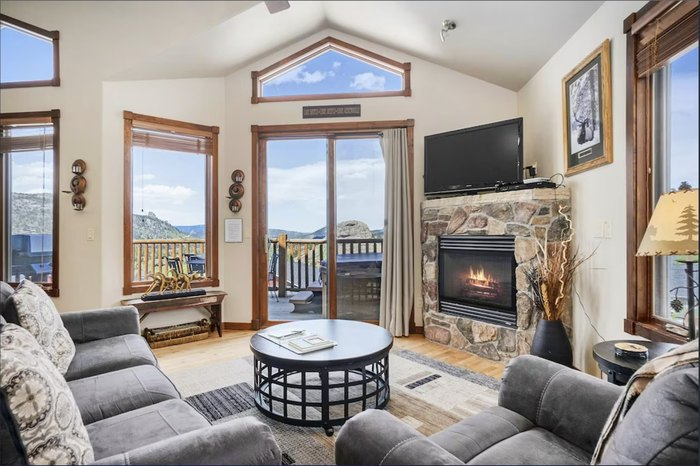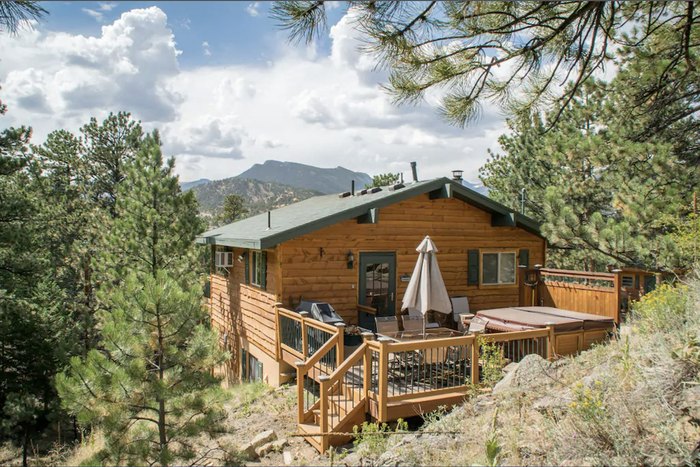 Best Places to Stay in Denver
Colorado's capital city of Denver is a bustling hub of culture and activity. From art museums to world-renowned concert venues, and from nature trails to eclectic nightlife, Denver has it all. There is a wide range of highly-rated VRBO listings scattered across Denver, but these listings below stood out for their uniqueness and affordability – a rare combination in such a high-cost city. Whether you're visiting Denver for business, pleasure, or a bit of both, you're sure to enjoy your time spent at any of these vacation rentals.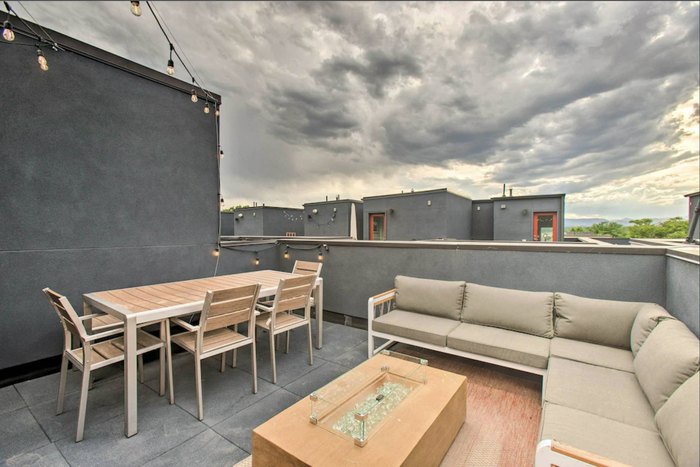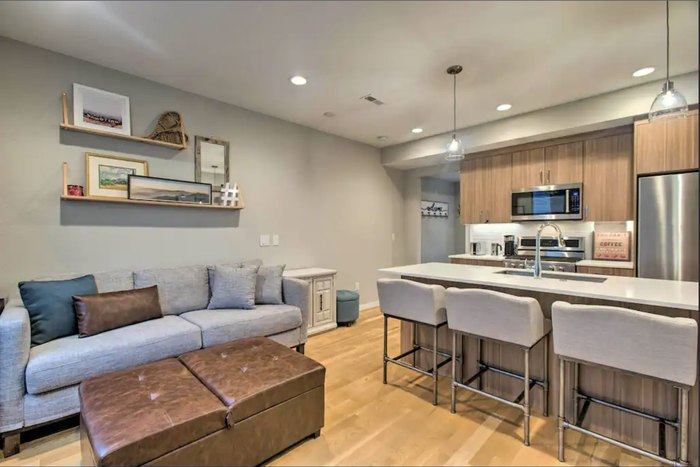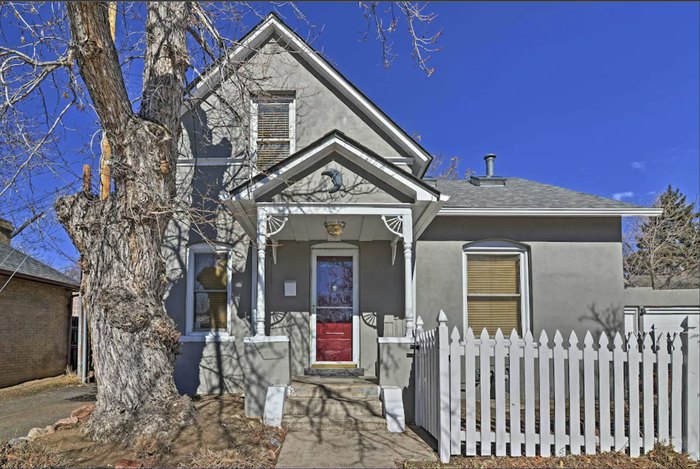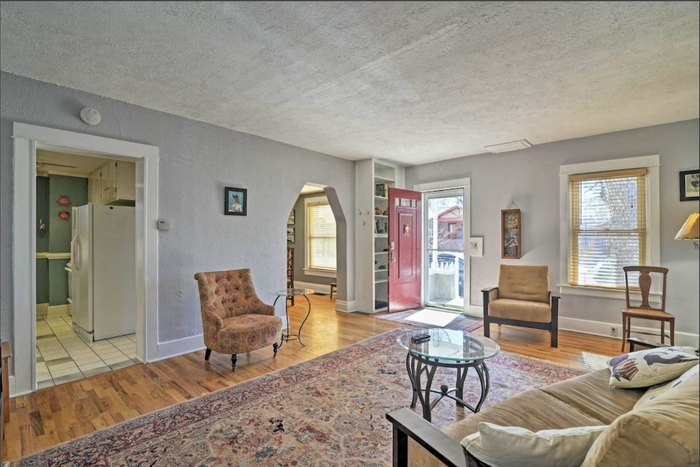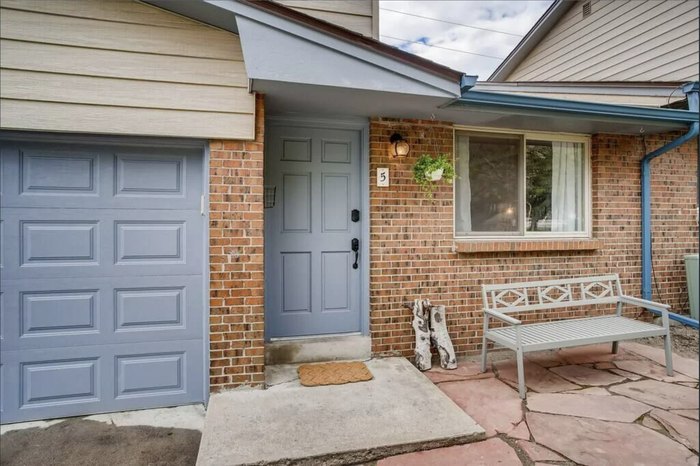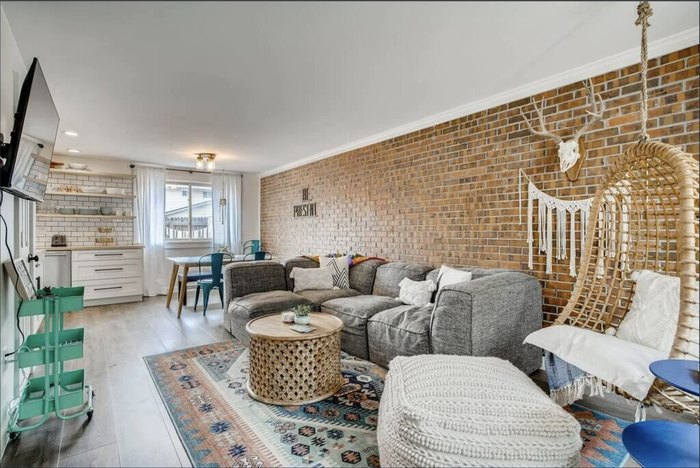 Which of these best hotels and vacation rentals are you most excited to book first? It may be hard to choose, as they're all charming in their own ways. That's why they belong on the list of Best Places To Stay In Colorado! Tag someone in the comments that you'd love to visit with! And if you're looking for attractions, hiking trails, restaurants, and more, check out this helpful hub that contains an endless list of attractions in Colorado.
Address: Montrose, CO, USA
OnlyInYourState may earn compensation through affiliate links in this article.
Best Places To Stay In Colorado
January 13, 2023
Jessica Moore
What are the best unique hotels in Colorado? The best unique hotels in Colorado can be found scattered across the state. The following hotels stand out above the rest:
For even more unique lodging options, these nine unique hotels in Colorado are sure to have options to peak any interest. One thing is certain: Colorado has no shortage of personality and character, and you'll find these traits reflected in any of the unique hotels mentioned above. Where are the most unique getaways in Colorado? The most unique getaways in Colorado are often tucked away in unexpected places; you'll need a local's expertise to track many of them down. The rentals below make for a great start:
If you've still not quite found what you're looking for in terms of unique lodging, this list of 11 unique places to stay in Colorado might offer the perfectly quirky vacation rental that fits the "outside the norm" bill.
Address: Montrose, CO, USA
OnlyInYourState may earn compensation through affiliate links in this article.