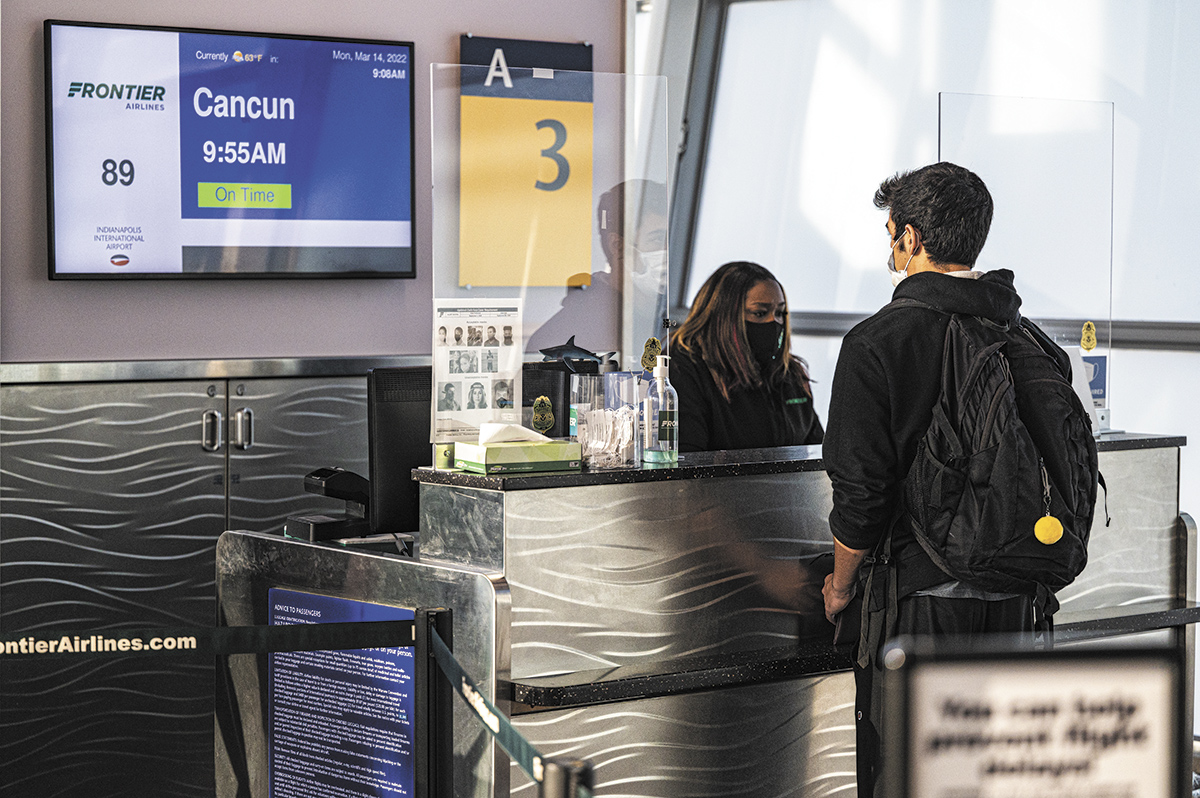 It's been nearly two years since COVID-19 led Delta Air Lines to stop flying its Indianapolis-to-Paris route, and airport officials still can't say when the flight will return.
But they know this: It won't be this year.
Business travel—while increasing—isn't close to pre-pandemic levels. And experts say it will likely be a year or two before corporate customers return.
So officials at the Indianapolis Airport Authority are looking to 2023 and 2024, with a focus not just on returning to the Charles De Gaulle Airport in Paris but on other international destinations as well.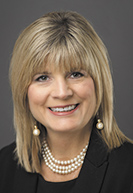 "One of our highest priorities is trying to get that trans-Atlantic flight back, whether it's to Paris or another destination, such as London," said Marsha Stone, senior director of commercial enterprise for the airport. "We are hopeful that possibly as early as summer of next year, or the following year, to be able to see the return of a trans-Atlantic flight."
Talks between the airport, Delta and officials in Paris about restoring the route have continued throughout the pandemic, airport officials say. Delta said in a statement it has no update about the flight.
And a direct flight to Toronto—which paused during the pandemic—is set to start back up in May.
Meanwhile, airport officials are resuming efforts to secure direct flights to London and Japan. Before the pandemic, Gov. Eric Holcomb made trips to Japan that included talks to woo an airline to start a route from Tokyo to Indianapolis.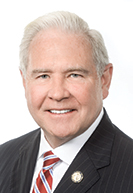 Holcomb's ofice did not respond to a request for comment, but former Secretary of Commerce James Schellinger, who was directly involved, confirmed the conversations too place.
"We looked at Japan, thinking, 'Well, that'd be crazy because that'd be our first trans-Pacific flight," he said. "But the numbers there were better than numbers for Paris."
Schellinger said the state came close to landing the Japan flight but didn't close the deal.
Then last year, according to required European airport filings, British Airways considered adding a flight from London's Heathrow Airport to Indianapolis but instead added routes to Pittsburgh and Portland, Oregon.
State officials and local business leaders have also suggested that Indianapolis International consider routes to Germany (Frankfurt or Munich) and Mexico (Mexico City)—countries with a major business presence in the state. But for now, the city's only international, non-stop flight goes to Cancun, Mexico, a leisure travel hot spot.
And Stone said the airport's primary focus remains, for now, on London or Paris.
Experts say that's a smart approach.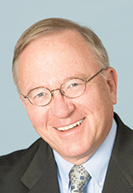 Mike Boyd, an aviation management consultant with Denver-based Boyd Group International Inc., said that, in normal times, Indianapolis might be in contention for direct flights to other locations. But a litany of factors is complicating the situation.
"The economy of Indianapolis certainly can support it, however … don't expect anything to happen for the next 2-1/2, three years," he said.
"That's due to a number of things: You have the war going on [in Ukraine] that's causing a mess; there's still uncertainty about COVID, and that's knocked a lot of stuff down; and [international] leisure travel is dead as a doornail."
Lingering questions
In 2020, just before the pandemic, Indianapolis hosted Routes Americas, a networking conference that brings together officials from airlines, airports and destinations to discuss aviation development. Officials say the event helped bring several new domestic flights to Indianapolis, including routes to Milwaukee, Nashville and Pittsburgh from regional carrier Contour—although only the Nashville route is operating right now because of stagnant business demand.
But in part because of the pandemic, there was no public movement on new international flights.
And questions remain about whether business travel will ever return to pre-COVID levels. Research group Morning Consult last fall surveyed business travelers (defined as those who traveled for work at least three times a year before the pandemic); 39% predicted they'd never travel for business again. Just 7% of frequent leisure travels in the survey made the same prediction.
Still, the Global Business Travel Association projects a return for business travel, albeit slowly. It said global business travel dropped 54% in 2020, then rebounded 14% in 2021.
It expects more growth this year and next—but said a full recovery isn't likely until 2024, when it projects $1.48 trillion in business-travel spending, just above the $1.40 trillion spent in 2019.
The mix of corporate and leisure travel helps determine where airlines fly, with business travel the driving factor for international routes.
Before COVID, Indianapolis International's split was 55% leisure travel and 45% business. But in January, the most recent month for which estimates are available, business travel made up only 18% of travelers.
Spring break travel this year is expected to return to pre-pandemic levels and Indianapolis is responding accordingly, offering flights to several airports in Florida and a daily flight to Cancun.
And a report earlier this year from the World Travel and Tourism Council predicted that leisure travel this year will increase 130% over 2021 and reach pre-pandemic levels.
About 7.1 million passengers traveled through Indianapolis in 2021, a 75% uptick from 2020.
As a result, the list of non-stop destinations at Indianapolis International has climbed back to 43—just shy of the 45 it offered before COVID. That's thanks to the addition of 22 non-stop flights in the past year, 10 of which go to new destinations.
"We're really almost there," Stone said of the airport's leisure-travel recovery.
And airport officials remain bullish on the return of business travel—at least domestically. A flight to San Francisco, established in 2014 after heavy pressure from Indiana business executives, is back up and running. And the route between Indianapolis and Toronto is set to return in May, after a two-year hiatus.
All in the numbers
In a statement sent to IBJ, the IEDC said it "works closely with airports across the state to understand where our communities want to be connected to, where people are traveling every day and where the business community needs to get to connected to more efficiently. We then work diligently with our airport partners to find airlines that would support those routes."
For the airport, figuring out which routes to pursue is a numbers game.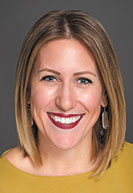 Maggie Bishop, air service development manager for Indianapolis International, said business demand is the first consideration for any proposed flight by the airport and its partners at the Indiana Economic Development Corp. and Indy Chamber.
"We see a single number of passengers that move between two places, but we then try to unpack it and understand really what's behind it," Bishop said of the process.
"The most important part, and beginning step, is to identify recurring outbound demand. I can see the numbers, but I can't tell why people are traveling between places. That's when we look to our community partners … to try and unpack that travel number and understand why that number is growing."
The airport could also come across new opportunities for flights though request-for-proposal processes, in which airlines ask airports to share pitches for new routes or destinations.
In considering international destinations, Bishop said Indianapolis International tries to determine potential leisure travel and cargo transport that would be in addition to business demand.
Cargo transport, experts say, is an integral part of international travel because of the growing reliance on air transport for the delivery of goods, and because many items manufactured or grown in Indiana are shipped globally.
Most cargo, in fact, is shipped in the bellies of passenger planes, rather than by freighter services like FedEx, which has a massive presence in Indianapolis. Even so, FedEx had seven regular international flights from Indianapolis as recently as November—the last month for which data is available—across six countries: Belgium, Canada, England, France, Germany and Japan.
Additionally, Indianapolis saw its highest-ever cargo figure in 2021, recording 1.3 million tons on the year. And FedEx plans to continue investing up to $1.5 billion in its local operations over the next several years.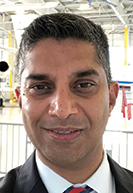 Madhu Unnikrishnan, editor of trade publication Airline Weekly, said the amount of cargo going to Paris and London could be an increasingly important calculus in whether Indianapolis lands those routes. "E-commerce has exploded," he said, "and that's why so many airlines have turned to cargo during the pandemic—they think it's a structural change in the way retail occurs."
Former IEDC chief Schellinger said other flights, including a route to Israel, have been extensively explored in recent years. But he said there hasn't been enough demand to make the Israel flight a reality—even before the pandemic. But as Israeli companies continue to invest in the state, he said, those possibilities grow.
"We'd love to do that. It would be a great partnership," said Schellinger, who left the IEDC job in May 2021. "It's just a numbers game."
The United Arab Emirates also has expressed interest in a cargo flight to the Gary area, focused on sending pharmaceutircals to the country, but that hasn't moved forward becasue there's not much cargo to send from Israel to Indiana.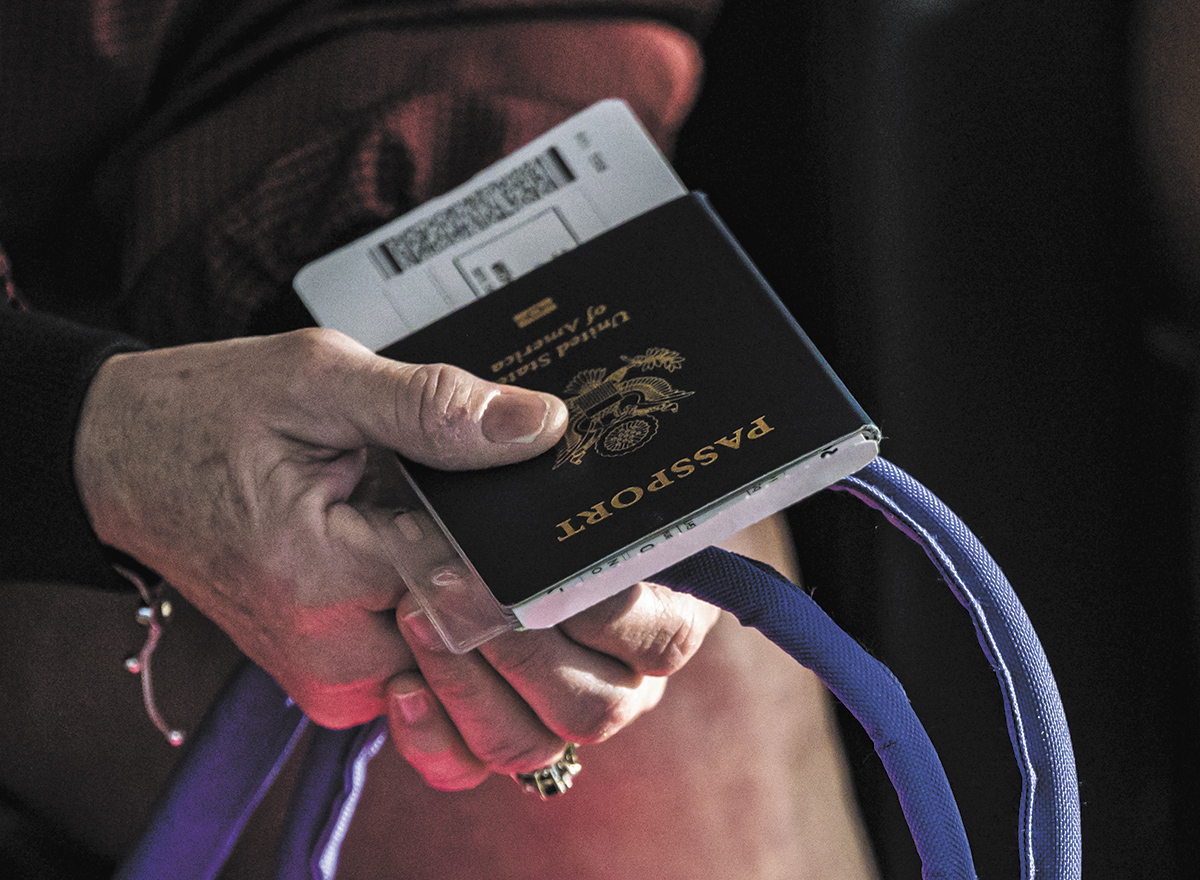 The long game
An airport's research for new international flights can last for months, Bishop said, including determining the best airline and destination for a route. Once that is completed and formal contact is made with a would-be airline partner, negotiations usually involve continual dialogue and intermittent visits by delegations back and forth between the airline's home market and Indianapolis.
Early meetings are generally a strong indication, experts said.
For example, Schellinger said he was part of two delegations to meet with Delta executives as Indianapolis sought to woo the airliner to add the Paris flight. Likewise, he traveled to London three times to discuss that proposal with British Airways.
The state's international travel strategy in recent years has largely been driven by Holcomb's desire to see Indiana take on a larger role in various industries, like advanced manufacturing and the tech sector, Schellinger said.
In fact, Indianapolis has quietly sought to bring London to Indianapolis for as long as it's been after Paris—largely driven by the state's desire to give Hoosiers access to other markets through the Heathrow hub and to deepen the state's ties to Rolls-Royce, whose global headquarters is in London.
"They were very good meetings; we were told that they never really have people call them, and instead have them put in a request and they consider it on a case-by-case basis," Schellinger said. "The reason, I think, we got the meeting with them was Rolls-Royce. That was one of our big drivers, too."
Schellinger said discussions about London were ultimately put on the back burner because British Airways was already launching service to Nashville at the time and wanted to evaluate the response before committing to a Midwestern city. But by the time COVID hit, that deal was mostly ready to go, Schellinger said.
"We needed to figure out when we were going to do it … [because] COVID shut everything down—everything dried up," he said. "But that one was well underway; I say it was done. We just needed to get through COVID and get all the finer details worked out."
Similarly, the possibility of a flight to Tokyo was tabled until after Japan hosted the Olympics, which themselves were delayed a year due to the pandemic. It's not clear if that deal, which would be struck with Japan Airlines, has resurfaced.
Once an airline agrees to general terms, the airport continues to work closely with the group to iron out details related to weekly flights, aircraft size and other accommodations. It also works with various central Indiana economic development groups to drum up support in the business community for the flight and to determine a marketing strategy—the cost of which is generally absorbed locally, rather than by the airline.
"If all [that] goes well, then eventually, the airline could agree to a route," Bishop said. "That can take anywhere from five to seven years, sometimes, under pre-pandemic conditions. I guess we'll find out what it takes in a post-pandemic world."
Motivating the effort
Bishop said local officials must understand the risks an airline takes when considering new destinations, particularly for overseas flights.
"The opportunity cost is high—they could put the airplane in any market in the world—so our job is to convince them that the risk we know they're taking on is worth the reward that we expect they will get," Bishop said, noting that incentives are also part of the discussion.
Indianapolis International and every airport across the country is offered an incentive toolbox by the Federal Aviation Administration to attract new flights, largely associated with route startup costs and marketing initiatives. But the airport can also turn to city and state leaders to crack open their own toolboxes, which can hold motivators like marketing help, minimum-revenue guarantees or per-passenger subsidies.
For example, Delta scored a two-year incentive deal worth up to $5.5 million in 2018, that was based on the total number of passengers the airline attracted to the flight.
The state offered to pay the airline up to $3.5 million in 2018 and up to $2 million in 2019, depending on the number of travelers. The airline had to fill 58% of available seats in year one, and 52% in year two—something public documents show Delta accomplished.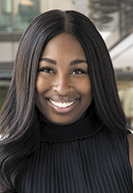 Portia Bailey-Bernard, vice president of development for Indy Chamber, said city and state officials are generally "willing to get creative with incentives" for new flights, particularly those focused on business customers and international routes.
She said that, in 2021, the chamber eyed a "closing fund" to help the airport capture route opportunities through a new incentive tool that would be funded largely by American Rescue Plan dollars.
"The air service industry was one of those most disproportionately impacted industries because of COVID, so we're potentially looking at using that funding to go towards incentives," she said. "That's what we've seen some other cities across the country do."
Unnikrishnan said that, regardless of the subsidies, Indianapolis is likely well positioned for the future, despite the shifting geopolitical landscape.
"It's kind of an interesting moment, because a lot of global airlines have all these planes they would have typically flown [into Asia] … but there's just so little demand thanks to travel restrictions that they're redeploying these large aircraft on trans-Atlantic routes," he said.
"There is an opportunity for places like Indianapolis to capitalize on that, because the trans-Atlantic market will probably be the most successful international market starting this summer. The situation in Ukraine could change a little bit, but so far, that's what the industry thinks."•